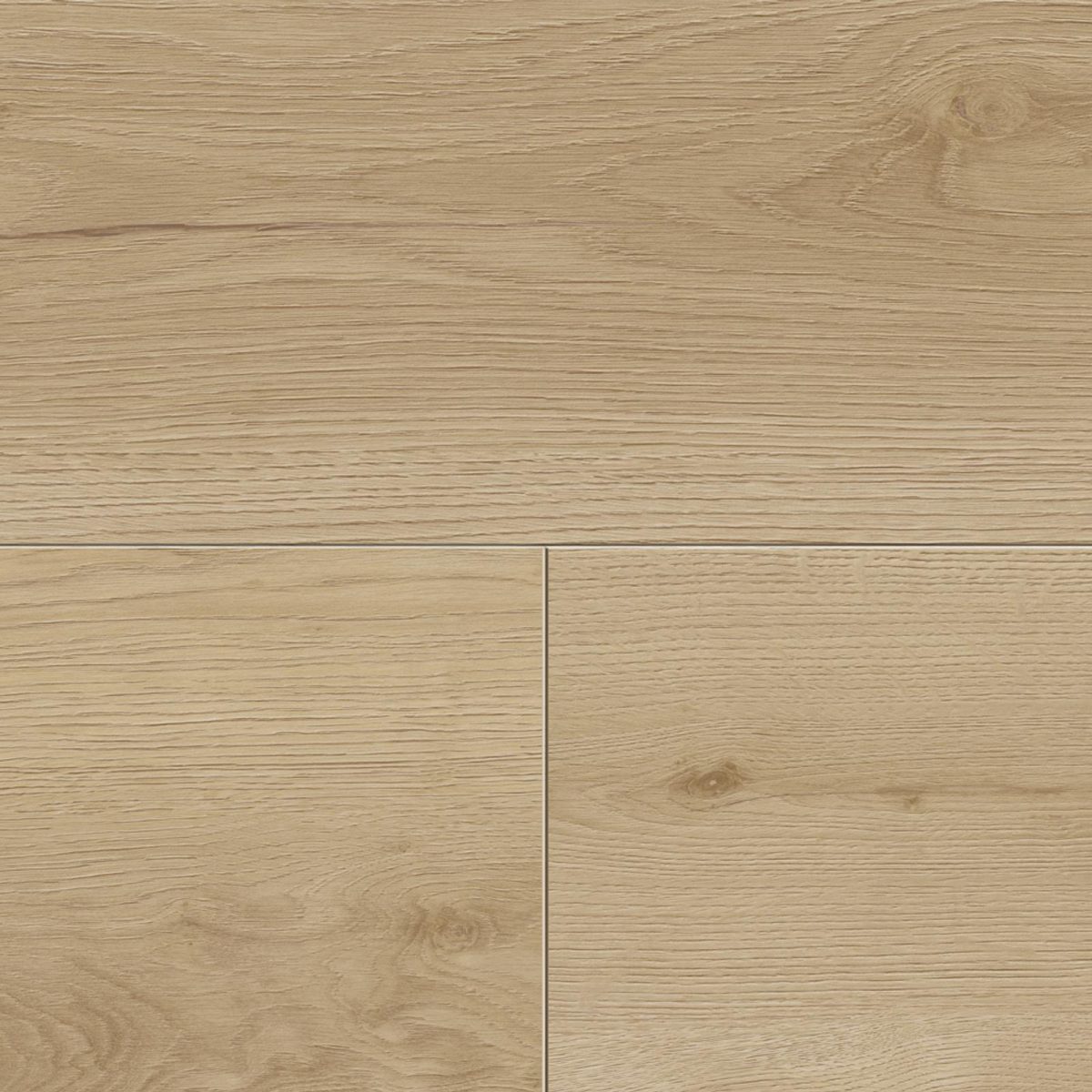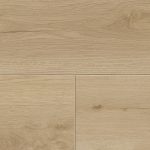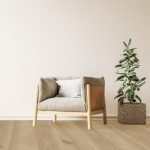 Camomile Soundguard Acoustic Laminate
2.887SQM
2.887 square metres coverage per box
Premium acoustic underlay included
Suitable for most room including bedrooms, living and dining
Real wood feel, synchronised texture, with a painted bevelled edge.
25 year residential warranty (5 years light commercial)
Smart Home Products Acoustic Soundguard Laminate Planks capture the natural beauty and real wood feel of timber whilst adding the benefits of Acoustic laminate flooring.
The Soundguard laminate plank range features real wood feel synchronised texture and comes with pre-attached premium acoustic underlay.
This means no need to purchase additional extra premium acoustic underlay to experience noise reduction, and durability benefits.
This flooring range also features painted bevelled edges for added visual impact and aesthetic of real timber flooring.
With an AC3 wear-resistant protection layer, you can be confident in a natural timber look that lasts.
All Soundguard Laminate planks have a 25-year residential warranty (5 years light commercial).
Suitable for most rooms, including bedrooms, living and dining, Smart Home Products flooring is an easy DIY installation. Featuring a quick and simple lock system, follow our DIY how-to-install videos on the Smart Home Product brand page.
SoundGuard decors come with tonal variation between boards for a natural timber aesthetic and look.
Each box contains 10 planks for coverage of 2.887 metres squared: 9.5mm x 238mm x 1213mm.
| | |
| --- | --- |
| Board Width | 238mm |
| Board Length | 1213mm |
| Board Thickness | 9.5mm |
| Wear Rating | AC3 |
| Underlay | 1.5mm EVA |
| Bevel | Painted Bevel |
| Planks Per Box | 10 |
| SQM Per Box | 2.887 |
Regular Cleaning: Sweep or vacuum the floor regularly to remove dust, dirt, and debris. Use a soft-bristle broom or a vacuum cleaner with a brush attachment to prevent scratching the surface.
Dry Mopping: Use a dry mop or a microfiber cloth to clean the floor and remove any remaining dust or particles. Avoid using excessive force while mopping to prevent any damage to the laminate surface.
Spot Cleaning: For spills or stains, clean them immediately using a slightly damp cloth or sponge. Avoid using excessive water or wet mopping, as it can cause the laminate to warp or swell.
Avoid Wet Mopping: Do not use a traditional wet mop or saturate the floor with water. Excessive moisture can seep into the seams and edges of the laminate, leading to swelling, warping, or even delamination.
Protective Pads and Mats: Place protective pads or mats under heavy furniture, such as chairs or tables, to prevent them from scratching or denting the laminate surface. Use mats near entrances to trap dirt and moisture before they reach the floor.
Avoid Harsh Cleaners: Do not use abrasive or harsh cleaning agents, such as bleach, ammonia, or wax-based cleaners, as they can damage the laminate finish. Stick to mild, pH-neutral cleaners specifically designed for laminate flooring.
Avoid Excessive Sun Exposure: Prolonged exposure to direct sunlight can fade the colour of laminate flooring over time. Consider using curtains, blinds, or UV-protective window films to minimize sun exposure and protect the floor.
Use Proper Cleaning Tools: When using cleaning products or tools, follow the manufacturer's instructions.
Title
Acoustics Report – Delta LW


1

52 downloads

May 9, 2023

Download
Acoustics Report – LNW


1

57 downloads

May 9, 2023

Download
Acoustics Report – RW


1

31 downloads

May 9, 2023

Download
Fire Report – 9.5mm SoundGuard


1

20 downloads

June 15, 2023

Download
Warranty – SoundGuard 25 Year Residential


1

26 downloads

June 2, 2023

Download
Warranty – SoundGuard 5 Years Light Commercial


1

1 download

June 2, 2023

Download